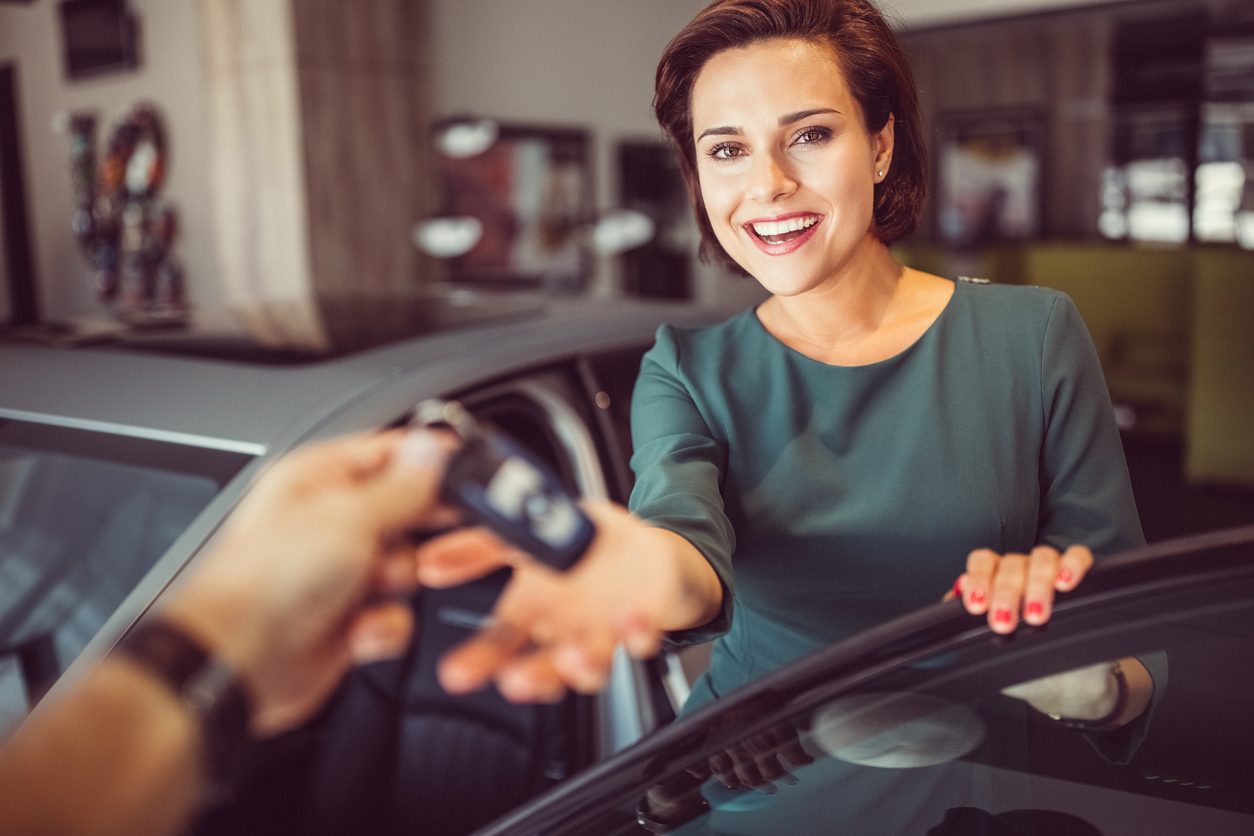 The Bob Brady CDJR Difference
You have a lot of dealerships to choose from when you embark on your search for the perfect new or used vehicle. But not all of them have your best interest at heart. At Bob Brady Chrysler Dodge Jeep RAM, we've made it our mission to provide a top-notch dealership experience for every one of our valued customers from start to finish – and even long after the sale.
We do this by focusing on your individual needs as a car shopper. We take into account your preferences, your finances, and your driving habits in our attempt to put you behind the vehicle that's a perfect fit. From there, our finance specialists work to get you approved for an auto loan that is customized for your financial circumstances. And speaking of finances, we've also got the incredible low prices and savings opportunities you're looking for, whether you're shopping for a brand-new model with all the latest tech goodies or a budget-oriented pre-owned vehicle for reliable daily travels.
At every step of your shopping journey, Bob Brady CDJR is here to offer our assistance. We will be happy to offer advice and insight from our long history of experience in the industry, or to help you decide on a financing plan that works for you. And we'll always be glad to answer any questions you have along the way about our inventory, financing, savings, and services. It's the customer service you deserve, paving the way for a dealership experience you'll enjoy.
Browse Our New and Used Vehicle Selection
If you're looking for a hot-off-the-line Chrysler, Dodge, Jeep, or RAM with all the latest tech, modern style, and smart safety equipment you can get, you'll love browsing our online inventory of new vehicles at Bob Brady CDJR. And those in the market for a value-packed, high-quality pre-owned car will be just as thrilled by our used selection!
From safe and efficient commuter cars to luxury-loaded sedans, off-road adventure vehicles to tough and rugged pickup trucks, there are many fantastic options in our inventory for every driver's needs, desires, and budget. To help you narrow the field, we invite you to use our handy filters to laser-focus your search. You can specify make and model if you know just what you're looking for, or search more broadly by body type, price range, features, mileage, and even color.
This makes it simple to pare down our large selection to just the vehicles we have in stock that match your criteria. It's perhaps the quickest way to pinpoint your perfect pick and save yourself lots of time in the bargain!
Big Savings at Bob Brady CDJR
We're committed not just to helping our valued customers find their perfect vehicle, but also to helping them get an amazing deal on it. It all starts with our competitive pricing strategy, which puts attractive low prices on every vehicle we have in stock – new and used.
From there, we add in savings from a variety of sources. We have our own deep discounts including special offers on models in our featured inventory and manufacturer savings opportunities. We can set you up with an incredible lease offer or help you design a financing plan with low monthly payments that works seamlessly with your financial circumstances and budget.
More Reasons to Shop Bob Brady CDJR
If you're looking for top-of-the-line service, savings, and selection, our dealership is clearly the place to go. And we've got more than these things to offer, as well. Consider our full-service auto care facility, which provides affordable automotive services performed by expert technicians. Or our helpful tools like online financing, which puts this important process right at your fingertips. Our website provides everything you need to enjoy a complete car buying experience from start to finish – with the personal touch available every step of the way! All you have to do is reach out by phone or email and let us answer your questions, provide information, or arrange one of our convenience services to make your experience with Bob Brady CDJR everything you want it to be.