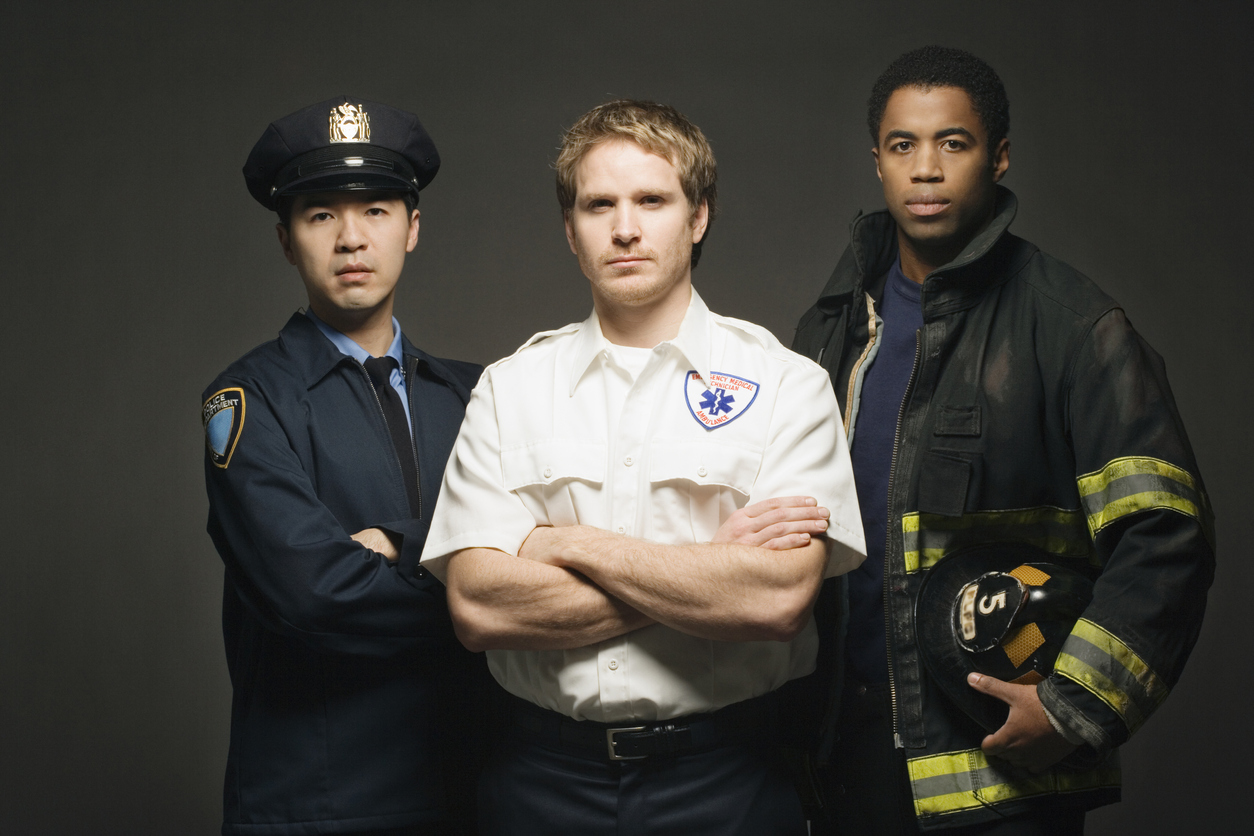 Chrysler Dodge Jeep RAM FIAT First Responders Discount in Decatur, IL
At Bob Brady CDJR, we see the emergency responders in the Decatur, IL, community as the glue that holds the town together. We believe these men and women devote their lives to the greater good, and for that reason, we are thankful. There is no way to truly say thank you, but we are happy to offer a discount on our new vehicles as a token of our appreciation.
The prices at Bob Brady CDJR are already fantastic, but the First Responders Discount gives you an extra $500 cash to put toward your purchase or lease if you qualify. We urge you to browse our entire inventory of new vehicles. You are sure to find the perfect one for you.
Once you do, give us a call. Our associates can answer any vehicle-related questions you might have, explain how we help you pay for your car at Bob Brady CDJR, and outline more details about the First Responders Discount.
Eligibility for the Chrysler Dodge Jeep RAM FIAT First Responders Discount
The First Responders Discount is our small way of saying thank you to the members of our community that do heroes' work out of the goodness of their heart. These men and women value the lives of those in the Decatur, IL, area, and to say thank you, Bob Brady CDJR offers $500 in bonus cash to apply toward a new vehicle.
Here are some of the kinds of emergency responders who qualify for the manufacturer's discount:
Police Officers
Sheriffs/Sheriff's Deputies
Correctional Officers
State Troopers
Federal Law Enforcement Officers
Career Firefighters
Volunteer Firefighters
EMTs
Paramedics
Spouses of Police Officers, Firefighters, and EMTs Who Died in the Line of Duty
We strive to serve discounts to all of our emergency responders. If you have any questions about your personal eligibility, get in touch with us. Our team of associates is dedicated to the people of Decatur and the surrounding region. They will explain anything you want to know about our cars and our First Responders Discount program. We strive to offer superior automobiles at unbeatable prices and hope to get you in the perfect car as soon as we can.
Claim Your Chrysler Dodge Jeep RAM FIAT First Responders Discount in Decatur, IL
If you believe you might be eligible for our First Responders Discount, let us start with the following: Thank you for all that you do! Secondly, congratulations on your $500 bonus cash!
We encourage you to browse our inventory of new vehicles. With offerings from Chrysler, Dodge, Jeep, RAM, and FIAT, we are sure to have something on our lot that looks right to you. Once you find the right car, get in touch with us or stop in.
At Bob Brady CDJR, we are dedicated to quality automobiles and quality customer service. When you buy your car from us, you get personalized attention and are guaranteed to find yourself behind the wheel of a car that you love. We will explain everything you might care to know about your vehicle, and our Finance Center will find you amazing rates to couple with your First Responders Discount. We are here to serve you.